They are still green, so a bit hard to see, but we're starting to see hundreds of little fellows all over the tomatoes – I can't believe there are only four plants inside there – surrounding an Olla… I think they're loving the Olla!
And, as a bonus for the day:
A Massive 1m wide cabbage were growing in the raised bed… Its dwarfing the other plants, and taking up a load of space, but i want to see how big it will grow! I think the Worm Farm in the middle is definitely helping it along!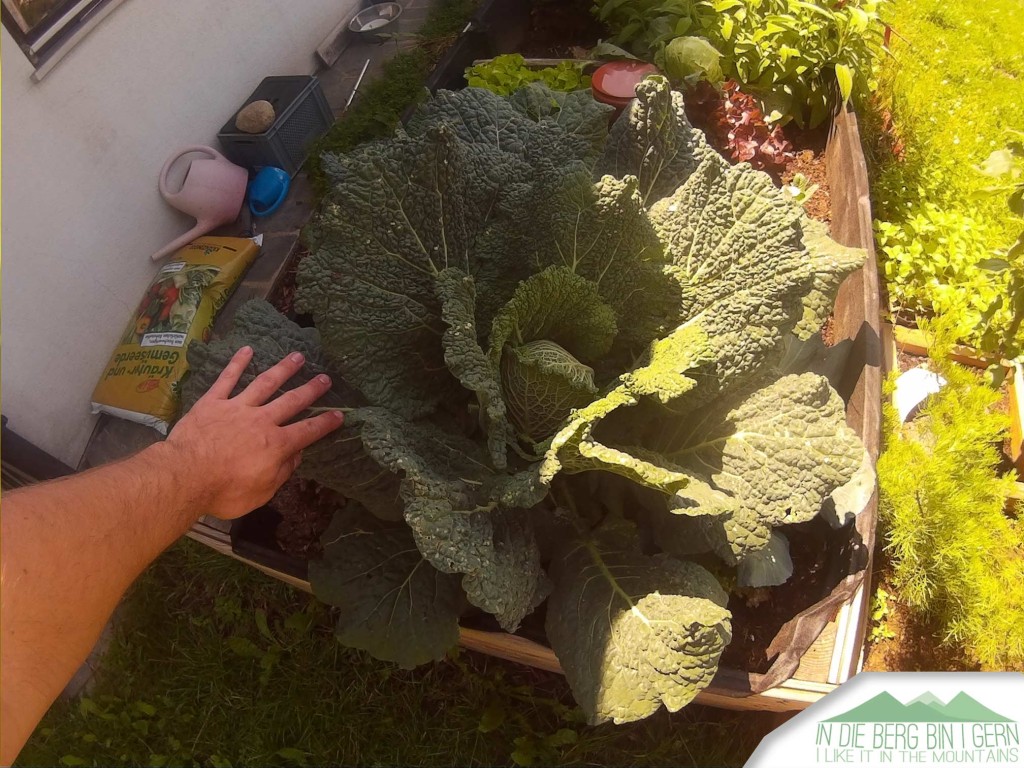 The Green Kale growing well in the 90cm * 90cm compost raised bed…
We've been making loads of Kale Chips this week, and putting it in our Salads 🙂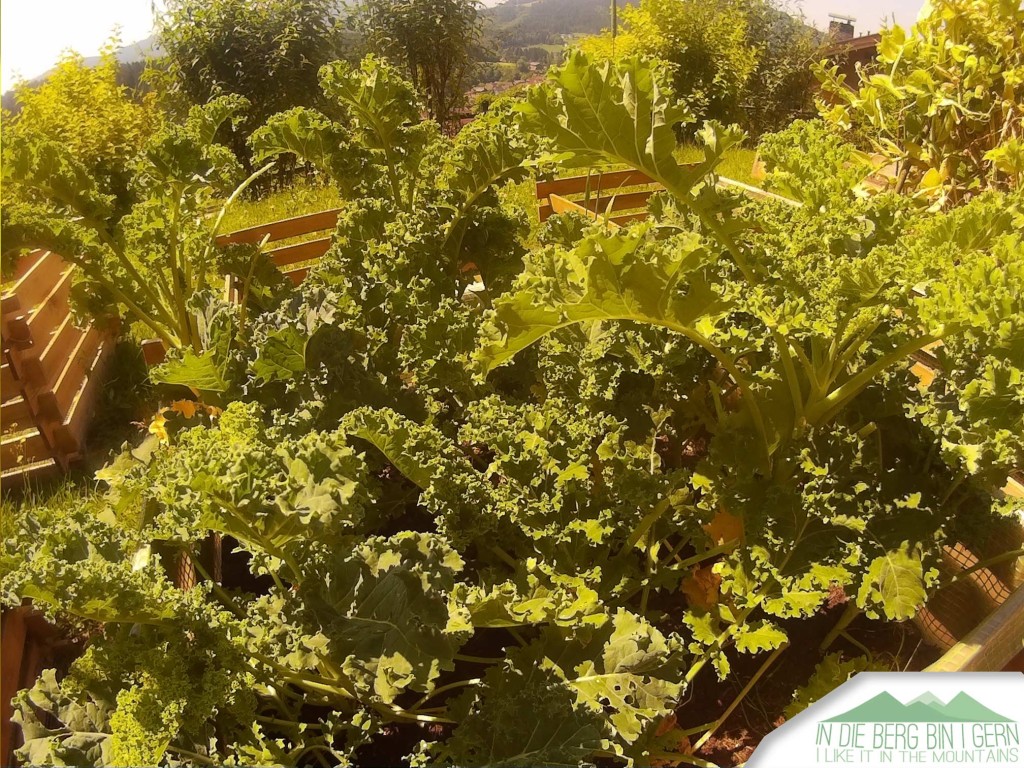 The overall view of the kitchen raised bed… Cola, the tree in the middle is a potted apple tree (!), mint, sage, curry, thyme, red sage, basil, rosemary…